I love Single Lens Reflex (
SLR
) camera because I have ample breathing space for creativity when taking pictures. I can easily freely tinker with the shutter speed and aperture to be more creative when taking picture. However, I always regard myself as a casual photographer and I can never surpass the professionals out there just because I OWNS an SLR (
seems familiar nowadays huh?
). Thanks to my dad for introducing me to this passion as he himself love to take pictures too.
Ayah's Olympus system was something similar like this, minus the lens on the left
My humble beginning started in 2001 when my dad allowed me to bring his
Olympus OM1000
SLR to school. Yes, I started with film photography unlike today's generation that already moved to DSLR. It is a fully manual camera where there is no auto focus (
AF
) like today and I have to adjust the exposure manually. I even have to load the film and wind it manually as it is not motorized. You'll only find shutter speed dial rather than shooting mode button found on most DSLRs today. But then, thanks to this camera, I really appreciate how aperture, shutter speed and ISO (
locked to film, in DSLR you can always change ISO digitally
) works. Most of my school-time memory was captured with this camera.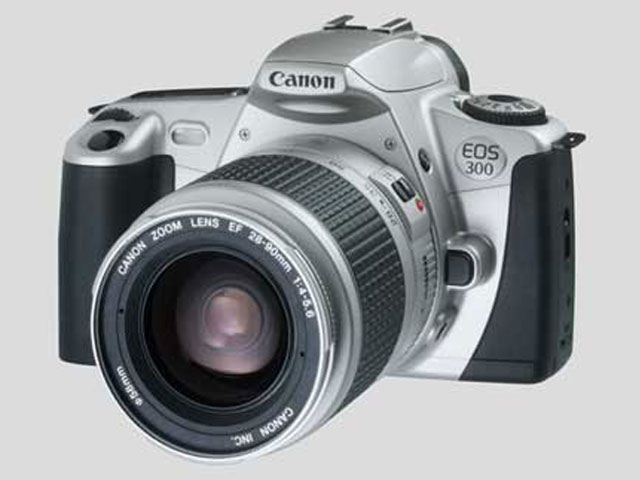 2003-2004: Stolen with unprocessed film inside, there goes the memories~
Then, my dad bought a second camera, a
Canon EOS 300
kit complete with battery grip, and a Tamron 70-300mm lens. This camera has digital control despite still using film. Focusing, exposure measurement, film loading and ISO setting can be done automatically. I always used this camera and brought it to school for personal use. When I joined the school's magazine editorial team led by
Mariana Sensei
, I always used this camera for outdoor assignment like sports event where zoom lens can come handy. The school only has
Nikon F60
with kit lens at that time which is suitable for taking group photos for classes and various clubs and organizations at school.
Redax's SLR, but with 28-55mm kit lens
The best moment with EOS 300 is when I went to France in 2003 during a trip. 6 rolls of film were used to take my pictures during the trip. The camera travelled the farthest but unfortunately both OM1000 and EOS 300 were stolen at home. Since then, I only used digital point and shoot camera only. :(
During my university years, I seldom held any SLR. To name a few, I only played with
Nuriman's
Nikon D80 and Ili's EOS 1000D. It's been 6 years since I used SLR cameras. I feel like I've lost touch to SLRs but my passion to this never subsides. Maybe this is a good time to relive the passion? Only God knows...
p/s: There was short period where Ayah bought Pentax MZ60 in 2005 but was seldom used when he bought point & shoot digital camera. Film photography is very expensive compared to digital photography~